All customers with an active email address on file will receive their Nexamp invoices via email each month. After your first invoice, your account will default to paperless billing as part of our mission to have a low carbon footprint. However, if you prefer to receive mailed invoices, you may request paper invoices during the sign-up process, or by logging into your online Nexamp account by visiting https://community.nexamp.com/login.
Once logged in, click on the "Billing" tab on the left side and manage your preferences under Account Settings. If the toggle is switched to the right and green, you're enrolled in paperless billing.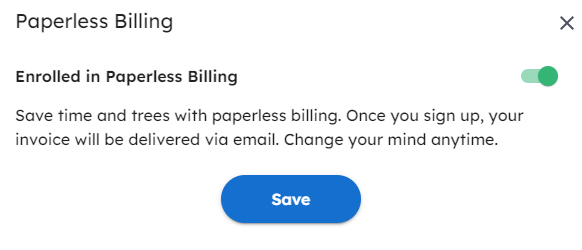 If you have requested paper invoices, you will get a paper copy in the mail each month, unless Nexamp communicates with you about a delay in invoicing. Please note that you will continue to get email notices of your invoice, but a paper copy is on the way.